Programs for 2018
January 8:

Our
program is a meet and greet. We will begin at tables and move like a game. The plan is to get to know members we do not know well. I think it would be great if we could bring our first quilting project and have to show and tell at the table. I know most of us keep our first project. It amazes me how far I have come since that first quilt. Or bring something you have made to show and tell.
Thanks,
Peggy
​
February 5:

March 5:
March Program
March program is Amy Hurst Boyd about T-shirt quilts. She has made fantastic T-shirt quilts and has lots of great tips and ideas on how to make your own T-shirt quilts. Very practical.
April 2: Work day for Community Projects!

​May 7: Sharon Holiday of McKinney, Texas will be our guest speaker. Sharon will have a trunk show and lecture on "Sour Dough Quilts," making quilts and backings out of scraps. Sharon is a very inspirational speaker and a well known quilter.

June 4:

​July 2:

​
August 6:
September 3: We will be discussing and working on Quilt Show.
October 1: OPENING DAY of The Piecemakers 38th Annual Quilt Show

Quilt Show Information
"Y'all Come"
The Living Arts Center, 119 West 6th Avenue, Corsicana, Tx. 75110

October 1, 2018 thru October 26, 2018
Monday thru Friday. 10:00 am - 4:00 pm
Saturday 10:00 am - 2:00 pm
Show Closes on Friday October 26,2018
​
A judged show open to all Quilters
Judge -- Sandy Gard
Raffle Quilt tickets $1.00 x 1. $5.00 x 6
Quilting Class during Show


Admission Free


For information: corsicanaquiltquild.com pqgcorsicana@gmail.com
​

November 5:






December 3: Christmas Party

​
Powered by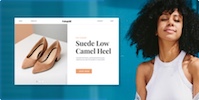 Create your own unique website with customizable templates.